Solar Energy is a Secure, High Yield Investment
Commercial Solar Panel Installation
Solar Panels are good for your business & the earth.
Renewable energy can significantly lower your businesses' power expenses and protect your company against escalating energy costs. Many businesses, farms, non-profits, and schools are moving to solar energy to empower their organization. Solar panels for your commercial buildings allow you to:
Reduce operating expenses
Lock in your energy costs for years to come
Support sustainable business practices and utilize green marketing
Investment in your Energy Independence pays for itself in a matter of years
Commercial Solar Panel Installation
The Renewable Energy Design Group has assisted organizations in making an educated decision to go solar. Our team will visit your location, listen to your ideas, goals, and objectives, and provide you with the best energy solution for your organization. We can handle your transition to solar energy from start to finish so you can focus on your business. This photo is from a building in Cornelius North Carolina. We have installed solar power in Charlotte, Winston-Salem, Greensboro, all of North Carolina and South Carolina.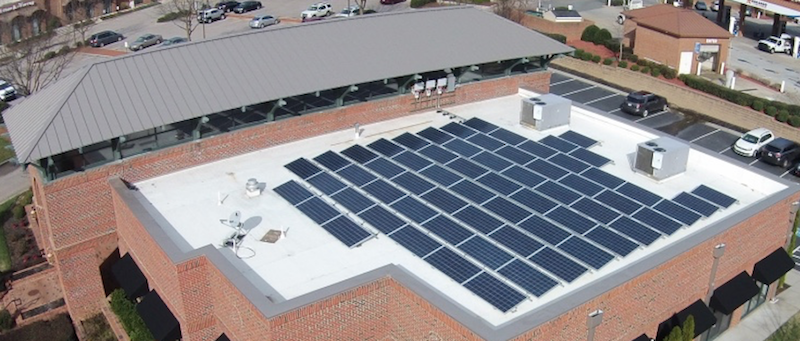 Renewable Energy Design Group Commercial Installation 7,320
This 7,320 panel system was installed in Salisbury, North Carolina.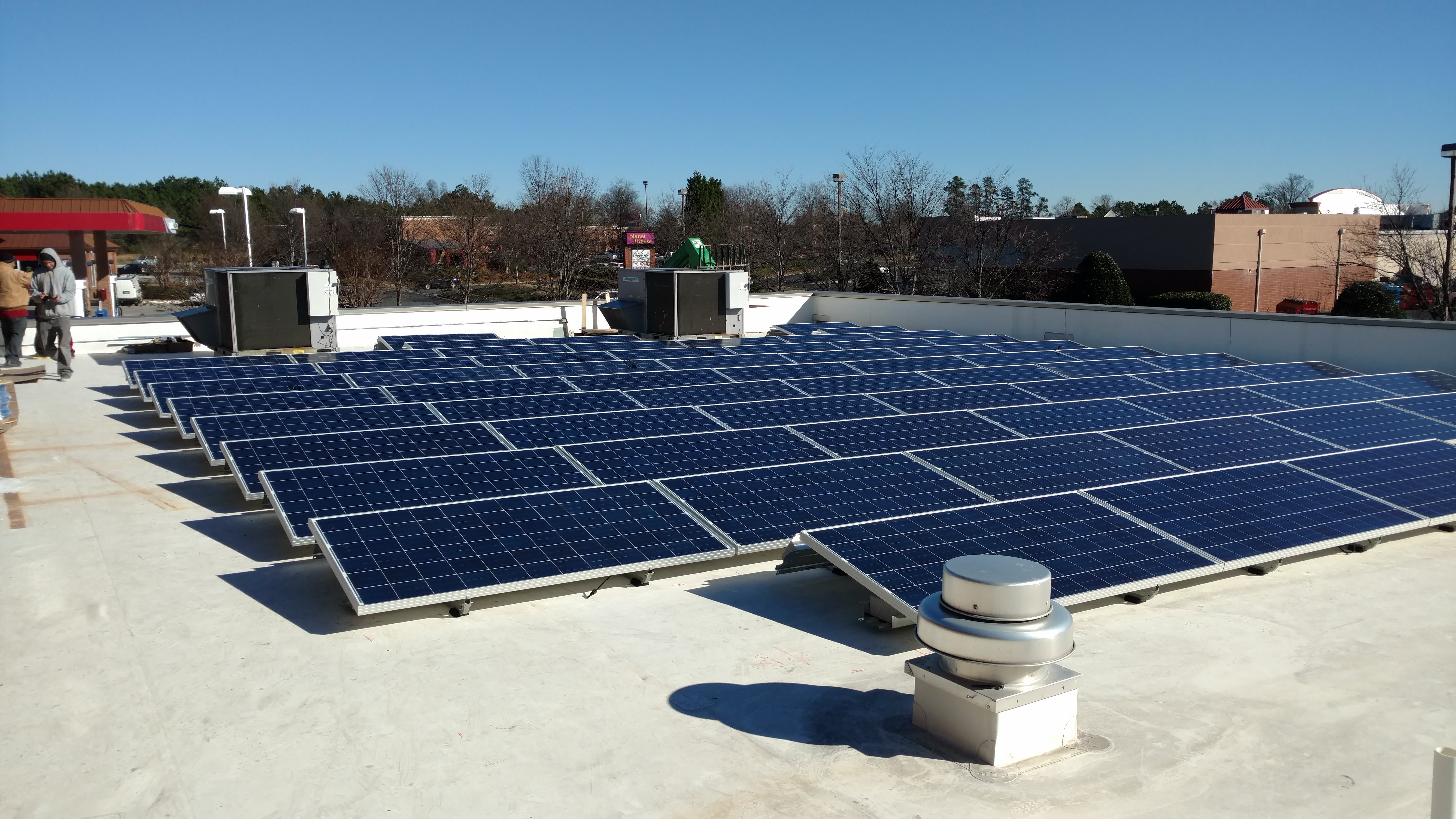 Solar For Business
Any size business can benefit from a solar installation and lower their operating cost, since renewable power is a business asset that can pay for itself in a matter of years.
30% Federal Tax Credit
MACRS Accelerated Depreciation
Maintenance Free
Detailed Monitoring Demonstrates Production in real time.
Check out Solar Edge Monitoring on Wallace Realty in Salisbury North Carolina.
Solar Energy for Non Profit Organizations
Financing a solar installation for a not-for-profit organization is a wise investment. Not-for-profit organizations may assign 25% federal tax deductions on the charitable donation in order to reduce the donor's federal tax liability.
Projects also provide individuals who are otherwise unable to support solar an avenue to invest in the technology and support their chosen organization and community.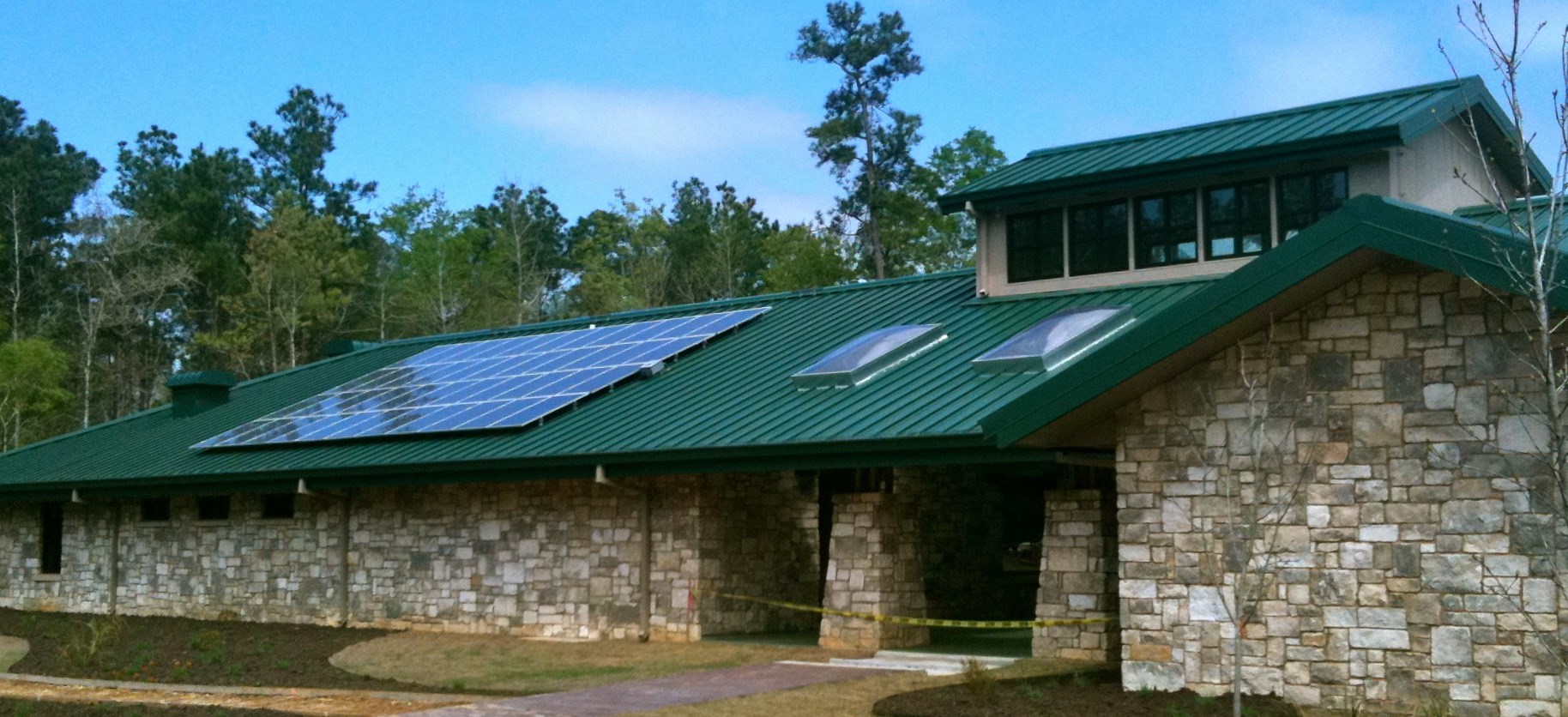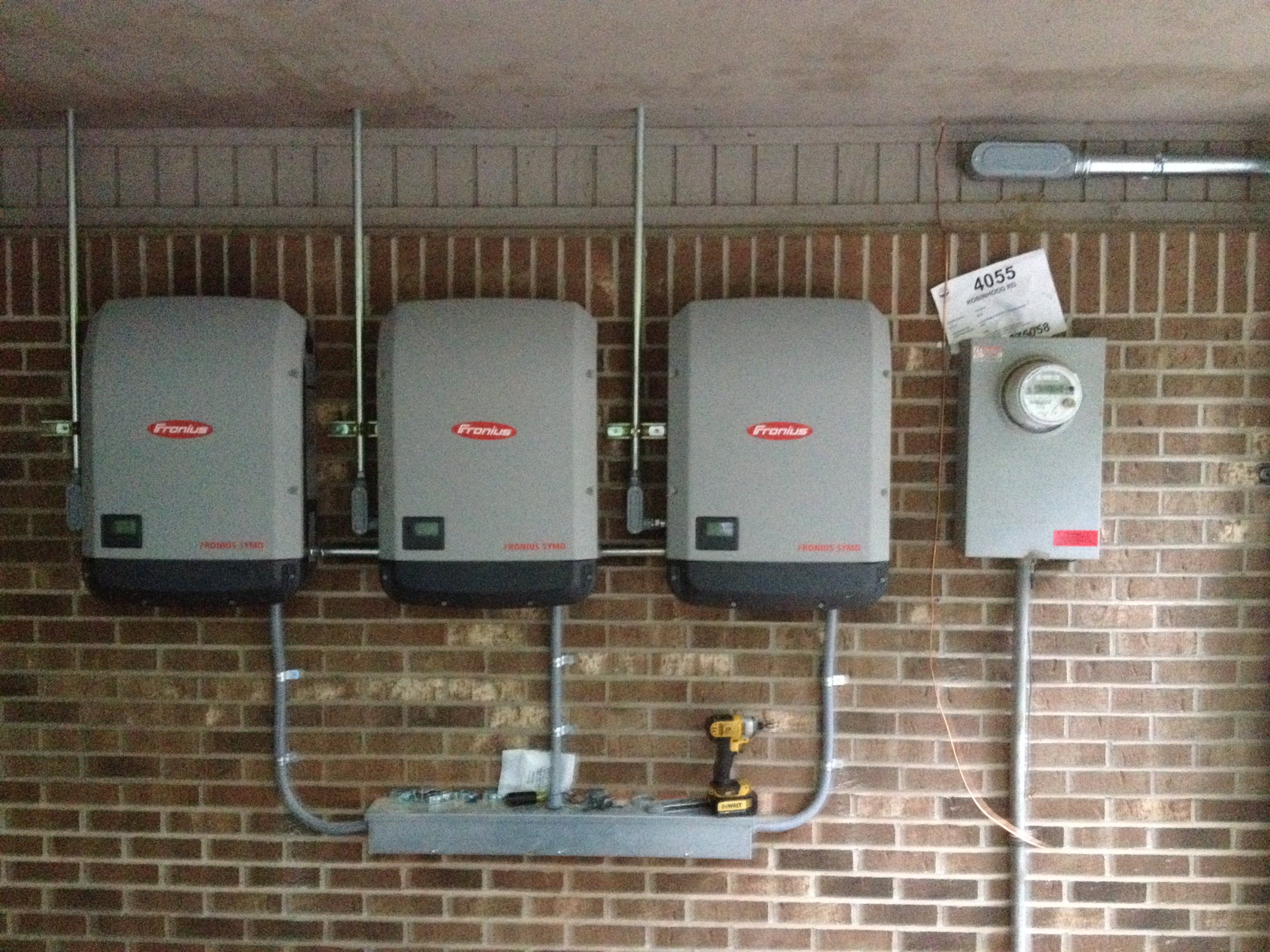 Commercial Benefits of Solar Panels
Your organization will benefit from its own clean energy generation, reducing electricity costs. This solar system will continue to produce clean energy and will be a source of electricity and/or revenue for years to come.
Solar produces no pollution. Reduced consumption of conventionally generated electricity improves environmental and public health. Investments in renewable energy create local jobs, generate local revenue, and help grow the clean energy economy.
The solar installations are a visible commitment to sustainable community development and a unique avenue to communicate your organization's values and beliefs.
Real-Time Performance Monitoring
With SolarEdge monitoring, solar energy users are able to see real-time performance metrics and site energy measurements. Access to this information is crucial for data analysis purposes and solar energy management.
Monitoring solar energy output also provides assurance that your investment in solar energy is paying off. Your organization has a convenient way to track current power and cumulative energy output for the month, year and life time of your solar panel site.
See the real-time system performance of Birdsong Brewing Co. in Charlotte, NC.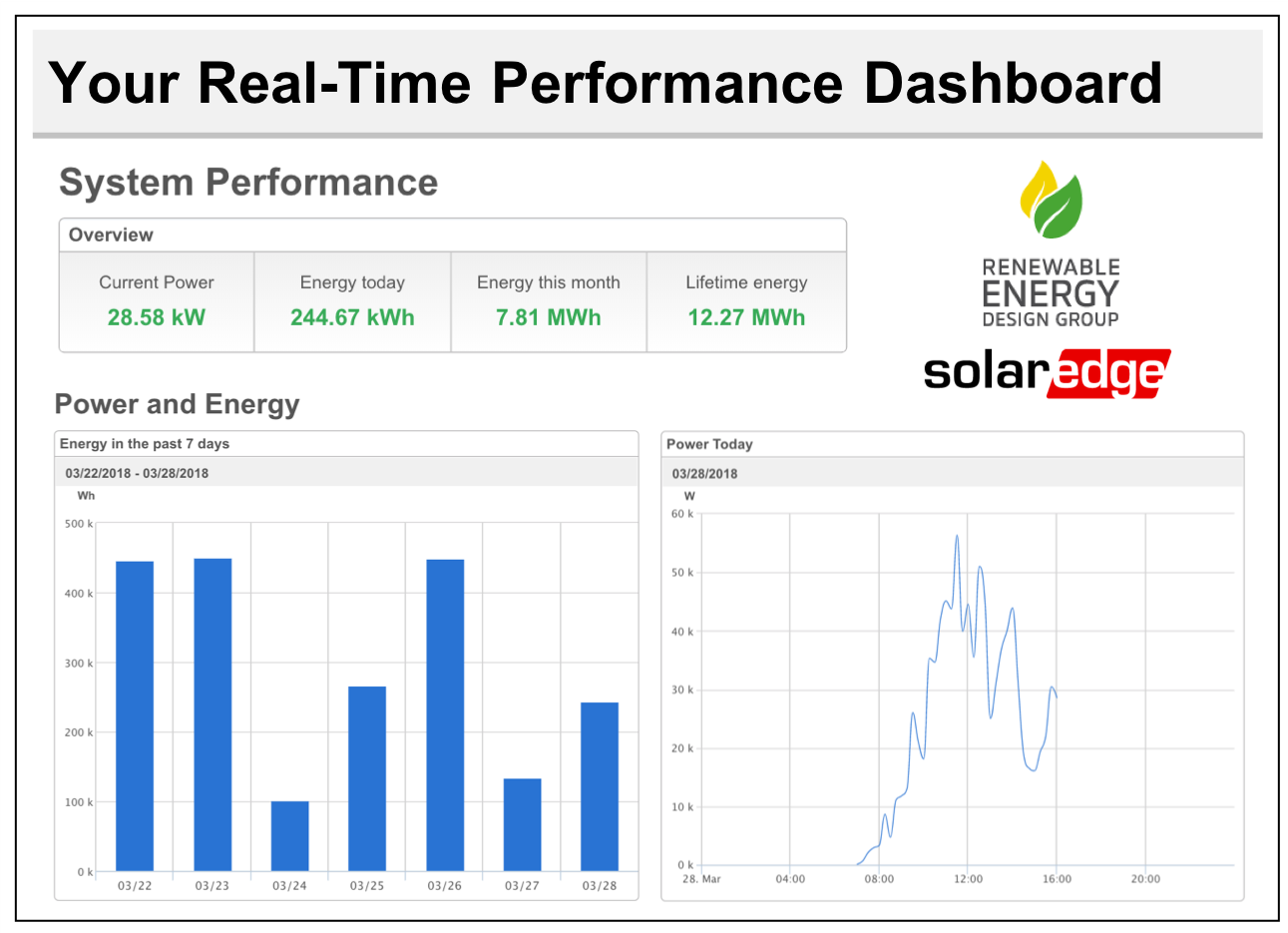 "As small business owners, we understand how critical making a smart investment can be. We will demonstrate to you a financial based preliminary proposal that will allow you to make an educated decision with a minimal time commitment. We value our time, and yours, so we attempt to educate you on the benefits, technology choices, and the value proposition of each in an efficient manner. Contact us today for a tech savvy, no nonsense approach to integrating green energy into your business operations."
Solar Can Help Lower Your Company's Overhead Cost
A solar installation will help your business take control of its operating cost.