Cheers To Solar Powered Ale
Solar Powered Breweries In NC & SC
Experienced brewers know producing beer is a labor of love that requires multiple ingredients, plenty of time, and a lot of energy.
In a world with a growing focus on environmental consciousness, many breweries are choosing to rethink their production strategy to include more eco-friendly energy sources; specifically, solar power.
All across the United States, solar powered breweries are popping up. Brewers are trading in expensive fossil fuels and sky-high emissions for a much cleaner and more efficient way to boil, ferment, and package their beer. And, even though it may seem like just another hashtag-worthy trend, solar powered brewing is truly bringing an entire industry closer to a green future.
Renewable Energy Design Group is committed to ensuring a brighter future for our planet. We offer a variety of high-quality, commercial solutions to help breweries take a big step toward responsible, sustainable brewing.
Benefits of Solar Powered Brewing
Aside from having an enormous positive impact on the environment, switching to solar can:
Increase revenue through net metering (selling power back to the grid)
Save money on energy bills
Pass energy savings on to customers
Set a good example in the business communities
Stimulate the local economy through job creation
Increase property value
Encourage dialogue about environmental issues
Provide financial incentives, like the Federal Renewable Energy Tax Credit
Solar Power Solutions for Breweries
A lot of planning goes into choosing the ideal solar equipment for a brewery. At Renewable Energy Design Group, we begin by assessing which of our products will fit the client's needs given the size of their property and/or building. We must also factor in things like future building expansions and possible light obstructions before choosing between a roof or ground mounted array.
As a brewer, you rely on the environment to provide water, hops, barley - everything you need to make beer. This amazing planet allows you and your staff to make a living; so it's important to protect it and give back wherever possible.
Utilizing solar energy can not only reduce your brewery's carbon footprint, but encourage others to do so as well. Plus, you'll be able to compete with the numerous craft breweries that are taking steps toward eco-friendly brewing practices.
If your brewery is ready to go green, remember: the company you choose as your solar partner matters. Transitioning to solar is a big undertaking, so it's important to work with a solar contractor and solar panel installer who knows what they're doing. The technicians at Renewable Energy Design Group have years of experience installing photovoltaic systems from top brands like SolarWorld, Hanwha, and Canadian Solar. We have a passion for this industry, for protecting the planet, and for helping others do the same.
If you're a South Carolina or North Carolina brewery looking to learn more about solar energy solutions, fill out our contact form. We'll schedule an appointment, provide a quote, and provide you with everything you need to know about creating a state of the art, solar-powered brewery.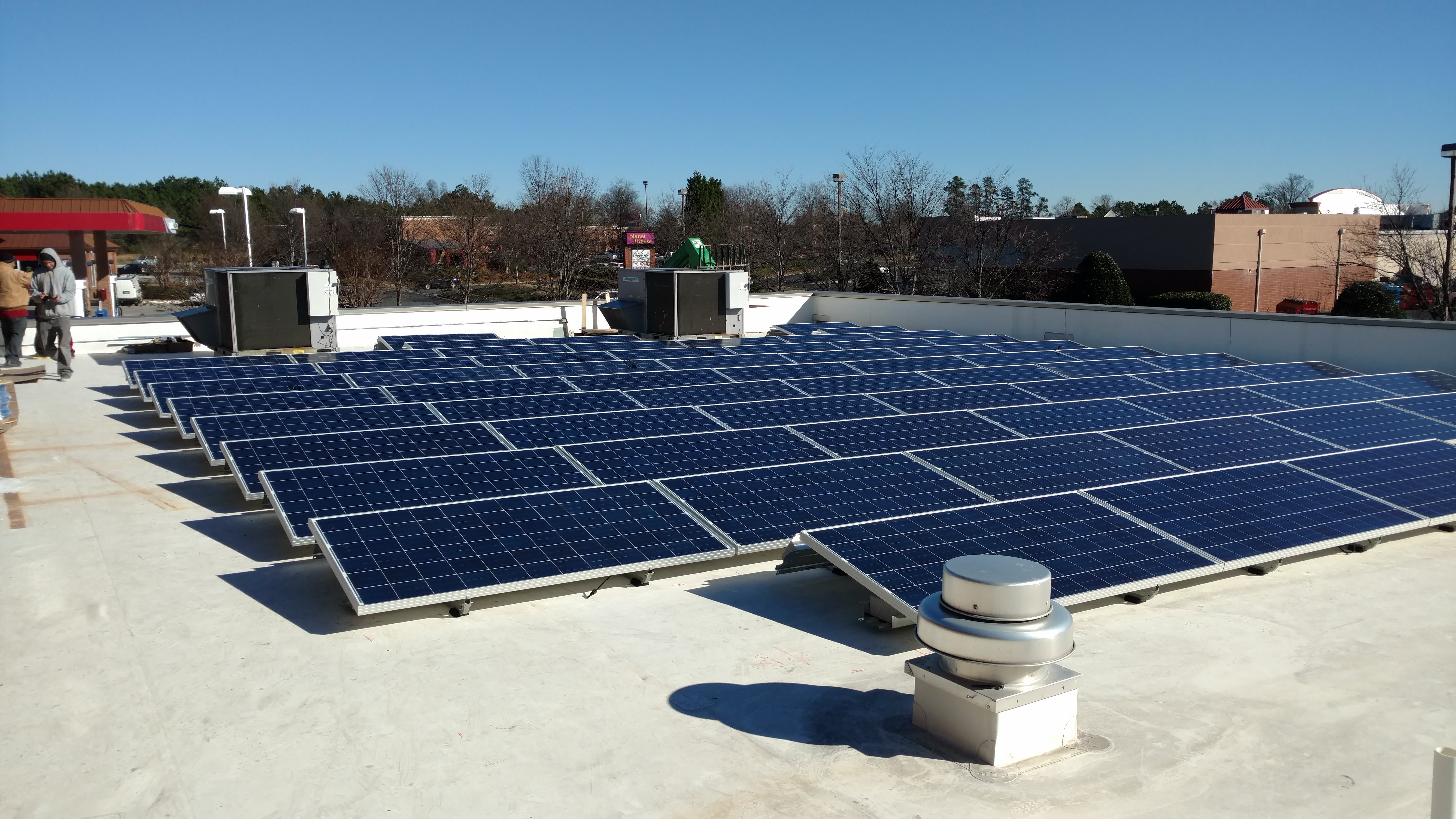 Solar For Business
Any size business can benefit from a solar installation and lower their operating cost, since renewable power is a business asset that can pay for itself in a matter of years.
26% Federal Tax Credit
MACRS Accelerated Depreciation
Maintenance Free
Detailed Monitoring Demonstrates Production in real time.
Check out Solar Edge Monitoring on Wallace Realty in Salisbury North Carolina.
Real-Time Performance Monitoring
With SolarEdge monitoring, solar energy users are able to see real-time performance metrics and site energy measurements. Access to this information is crucial for data analysis purposes and solar energy management.
Monitoring solar energy output also provides assurance that your investment in solar energy is paying off. Your organization has a convenient way to track current power and cumulative energy output for the month, year and life time of your solar panel site.
See the real-time system performance of Birdsong Brewing Co. in Charlotte, NC.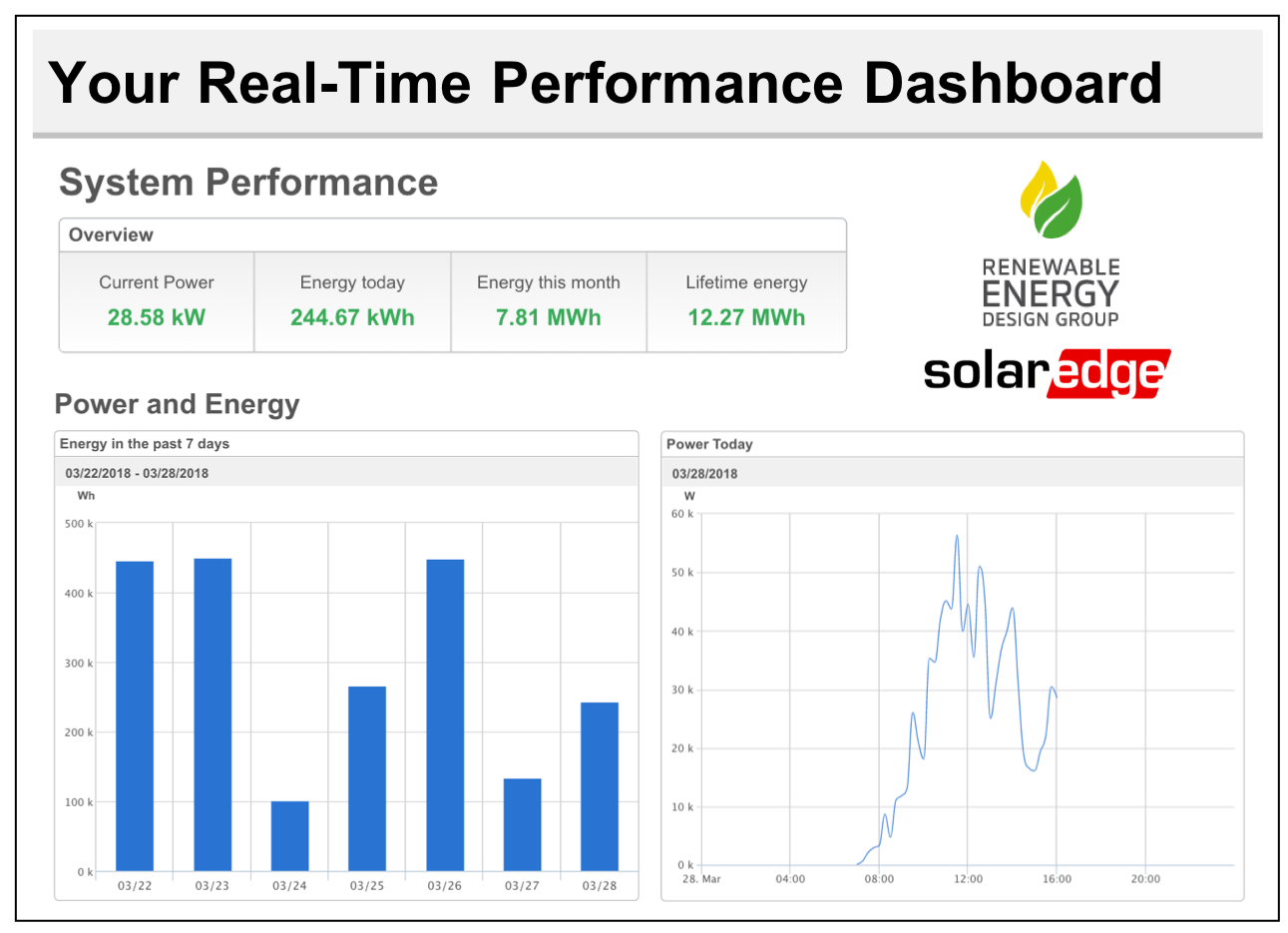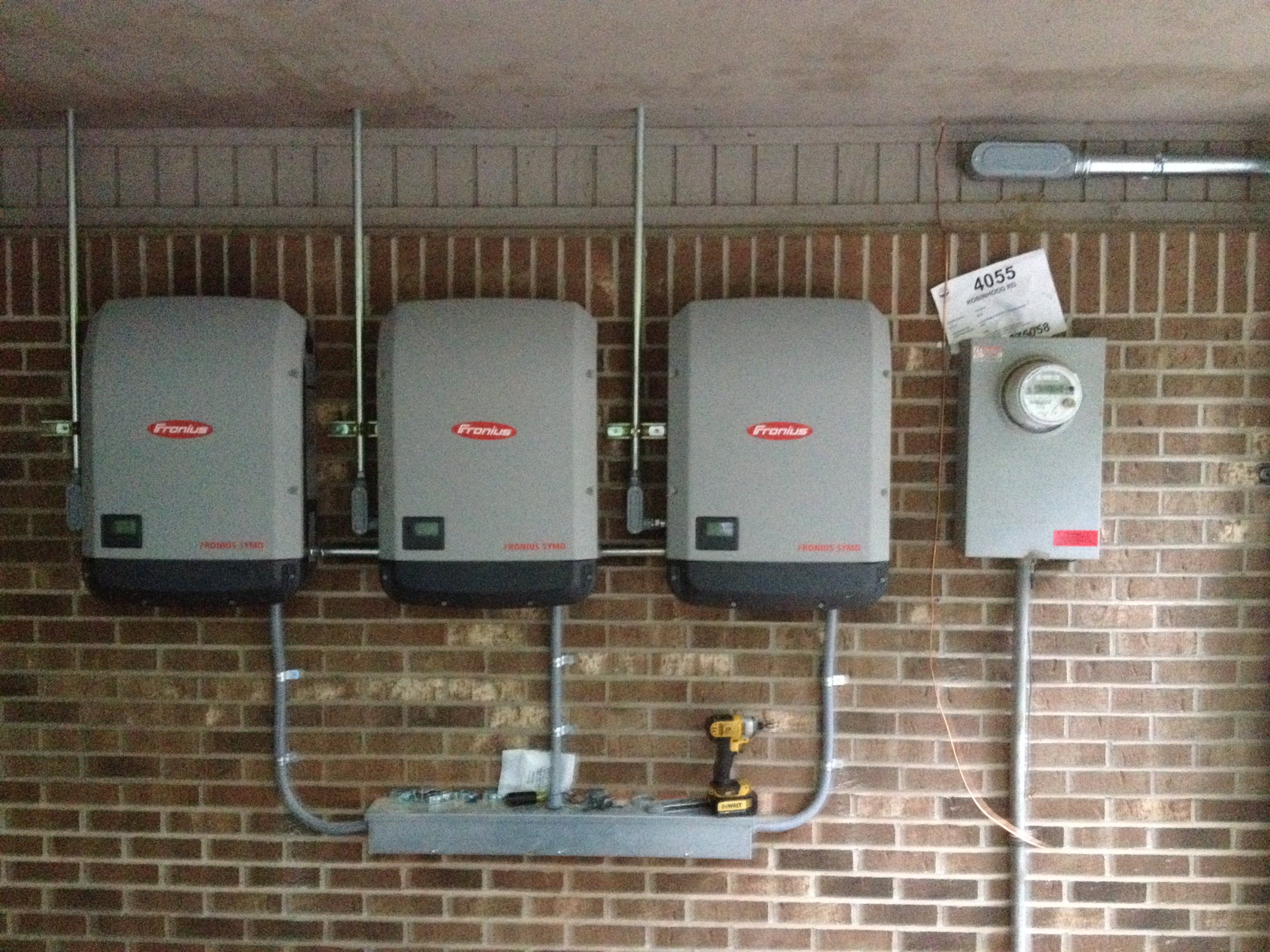 Commercial Benefits of Solar Panels
Your organization will benefit from its own clean energy generation, reducing electricity costs. This solar system will continue to produce clean energy and will be a source of electricity and/or revenue for years to come.
Solar produces no pollution. Reduced consumption of conventionally generated electricity improves environmental and public health. Investments in renewable energy create local jobs, generate local revenue, and help grow the clean energy economy.
The solar installations are a visible commitment to sustainable community development and a unique avenue to communicate your organization's values and beliefs.
"As small business owners, we understand how critical making a smart investment can be. We will demonstrate to you a financial based preliminary proposal that will allow you to make an educated decision with a minimal time commitment. We value our time, and yours, so we attempt to educate you on the benefits, technology choices, and the value proposition of each in an efficient manner. Contact us today for a tech savvy, no nonsense approach to integrating green energy into your business operations."
-Jeff Redwine, Co-Founder