Get to know Melvin Jewett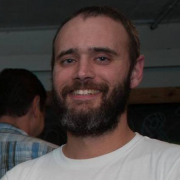 Melvin Jewett helps the RED Group team install solar panels and educate NC residents and business owners on the benefits of solar energy.
Hometown:
Charlotte, NC
Favorite song:
Escape Velocity by Man or Astroman
Favorite food:
Chana Masala
Beach or Mountains?
Mountains
What is your favorite tradition?
Pumpkin carving
What is one of your proudest accomplishments?
My son Obi. Watching him grow up to a loving and caring kid who shows compassion for all.
What is on your life's bucket list?
Simple man. More camping. Grand Canyon.
When not working at RED Group, what do you do for fun?
Making beer, updating my multi million dollar fort for my chickens, waiting for the next star wars movie